The Future is Adaptive: Nine Minds' Tailored Approach to MSPs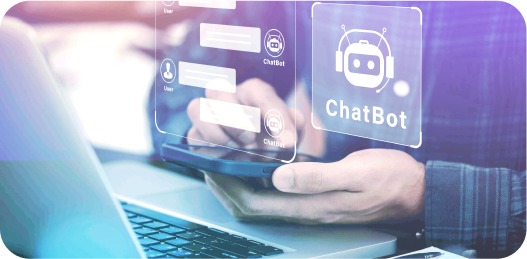 As managed service providers (MSPs) strive to stay ahead in a rapidly evolving industry, adaptability becomes a crucial factor for success. That's where Nine Minds shines. Offering an enterprise model that can be tailored to the specific needs of each MSP, Nine Minds embraces the power of adaptability to ensure long-term relevance and value. Let's explore how Nine Minds is paving the way for a dynamic future in the MSP landscape.
Tailored Solutions for MSPs
At Nine Minds, we understand that every MSP is unique, with distinct industry or customer base requirements. Our adaptive approach allows us to utilize the MSP's data and gain insights into their specific challenges. By learning from the MSP's unique environment, our solution becomes stronger and more effective over time. With Nine Minds, MSPs can expect tailored solutions that address their specific pain points, driving operational efficiency and delivering exceptional service.
Remaining Relevant in a Changing Landscape
The technology landscape is constantly evolving, and MSPs must adapt to stay ahead. Nine Minds' adaptive approach ensures that our solution evolves alongside the ever-changing needs of MSPs and their clients. By leveraging the data and knowledge accumulated through usage, Nine Minds remains relevant and valuable over the long term. Embrace the power of adaptability and future-proof your MSP business with Nine Minds.
Driving Continuous Improvement
Nine Minds is committed to driving continuous improvement within the MSP industry. Through our adaptive approach, we gather insights from MSPs and their clients, enabling us to enhance our solution and deliver even greater value. We listen to your feedback, incorporate your suggestions, and constantly refine our platform to meet your evolving needs. With Nine Minds, you can trust that you're always working with the latest advancements in AI-driven technology support.
Unlocking Unlimited Potential
In a landscape filled with challenges and complexities, Nine Minds provides MSPs with the tools to overcome obstacles and unlock unlimited potential. Our tailored solutions ensure that you have the right resources and capabilities to navigate the changing demands of the industry. With Nine Minds by your side, you can confidently embrace new opportunities and pursue your business goals with agility and confidence.
Nine Minds' adaptive approach to serving MSPs sets us apart in the industry. By tailoring our solutions to meet the unique needs of each MSP, we empower businesses to thrive in a rapidly changing landscape. With Nine Minds, MSPs can embrace the power of adaptability, drive continuous improvement, and unlock unlimited potential. Experience the future of MSP support with Nine Minds and propel your business to new heights of success.
If you're interested in learning more about leveraging your existing support responses and using AI to process future support ticket responses, book a demo with Nine Minds today.